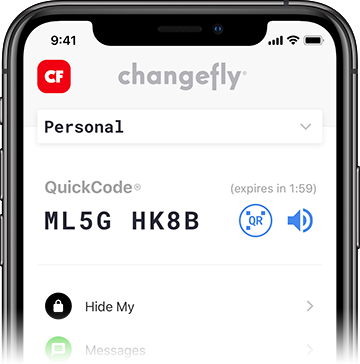 Changefly
Next-Gen Account Protection, Simplified.
Your phone is the key to your digital life — and a lost or stolen phone can be devastating. Thieves take common actions seconds after stealing a phone, like using your phone and SIM card to lock you out of all of your accounts, contacts, photos, videos, apps, and other data.
Get next-generation account protection and privacy with Changefly.